Welcome To The Home Of Brevard Live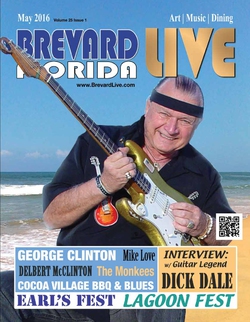 FEATURES
MELBOURNE ART FESTIVAL
This festival has a true focus on the arts with over 250 selected artists, interaction with young artists, juried show etc. Along with that goes one of the finest stages featuring live entertainment.

ULI JON ROTH
Teaming up with Jennifer Batten and Andy Timmons, Uli Jon Roth presents a new concept on stage: The Ultimate Guitar Experience. For this exciting project, Uli invited two major league guitarists to join him. The tour will celebrate the art of guitar playing at the highest level.

BEN FOLDS
Multi-platinum selling singer/songwriter/producer Ben Folds is enthused about his new album, SO THERE, and is on tour to introduce his latest production.

A TRIP TO NEW ORLEANS
They had come to NOLA for a heavy metal wedding. Presiding over the ceremony was New Orleans' preeminent Vampire and enviably loquacious leader of the French Quarter's denizens of the night, Lord Chaz. And that was just the beginning...

BERNIE SANDERS RALLY
Matt Bretz and Chuck Van Riper independently decided to check out the Sanders rally, ran into each other in the press area and experienced "The Bern."

SPEERBOT
Speerbot, aka Ryan Speer, is a local artist of considerable skill and talent. Ryan's mixed media mastery and digital acuity provide for his glacial volume of what was, what is, and what is to come of modern and local art.



Please
Like Us On Facebook
.
And the music will live on ...