Welcome To The Home Of Brevard Live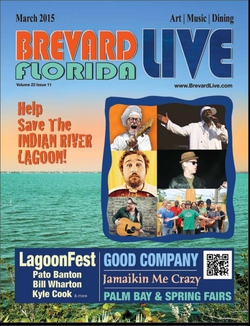 AUSTIN PETTIT'S CELEBRATION
He will always be a guitar legend on the Space Coast and one of the most loved musicians in our community. Many came to his Celebration of Life last month.

GOOD COMPANY
For the months of March and April Good Company will be in Cocoa Beach playing several clubs in different formations. This is a band of musicians traveling all over the US and abroad.

JAMAIKIN ME CRAZY
For the past 26 years Brevard's finest reggae venue is drawing the crowds. After a short break during the winter months JMC is ready to start up again in March featuring the best area reggae bands live on stage at Mambo's at the International Palms in Cocoa Beach.

LET'S GO TO THE FAIR
For many years Brevard Productions has brought us the big fairs. At first, it was yearly. With the growth of the area the fairs became bigger, they are now held twice a year, and are a popular family attractions with over 100 thrill rides.

LAGOON-FEST
This is a big music festival with an even bigger meaning. It is all about involving the public, young people included, to unite over the cause to help save our Indian River Lagoon.

ANDY HARRINGTON
Matt Bretz was sent on a mission to contribute a local musician profile to this month's issue. He chose this to be Andy Harrington. What he came back with was rather "silly." But we were told that they both had a merry time with it!



Please
Like Us On Facebook
. We now have
1392 Likes!
WFIT

We're super excited to have Monday's Mona Lisa, the wildly popular Pop/Rock/Alternative band from Satellite Beach in the WFIT Performance Studio Wednesday! The band will record and film a Live in Studio session with Todd Kennedy, host of Sound Waves. The session will be aired Friday, April 3rd at 12 noon at 89.5 FM on your dial and streaming live at WFIT.org. https://www.facebook.com/mondaysmonalisa
Monday's Mona Lisa