BREAKING E! NEWS
If you know of a local news story that might be featured here, please Let Us Know.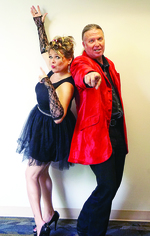 Brevard Live Music Awards Show 2014
It's been the hometown "Grammys" for a decade, and year after year the Brevard Live Music Awards have become bigger and better. Every year it is amazing how much creative energy goes into a show that represents our local music scene with all its talent, glamour, and favorites.
2013 Brevard Live Music Awards
Frequently referred to as the hometown version of the Grammys, the annual Brevard Live Music Awards ceremony is the biggest night of the year for Florida's East Coast music scene. In 2013, the show returned to Melbourne's fabulous Henegar Center for its incredible 10th run.